What is a Friend?
A friend is there for you alway, not out of duty, but because she wants to be. A friend listens and shares, even when it is embarrassing to do so. She trusts and puts her confidence in you. She knows that you will be tender with her emotions. A friend can laugh at you, and you know that she means no harm so you laugh along. You can laugh at her, at her flaws, and love them all the same. A friend respects you as you do her. A friend won't lie to you.

Lawana. Tarika. We met in high school. Graduated Class of 1991. So as you can see, we go way back! Hanging out, watching old movies, and sipping a drink at our fav restaurant; we love to do these things. Our favorite movies are Shag, Green Card, love jones and Ghost. We also love to spend time online, answering ALL of your questions! It's hard to find true friends these days.




Favorite Quotes.

This page has been visited
times.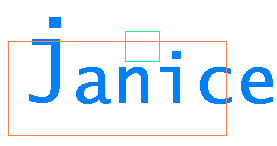 DEAR Janice: Stay tuned for a new question and a new look.
--Best Friends






CONTACT INFORMATION
WRITE
TARIKA AND LAWANA
AT EYENOSE@HOTMAIL.COM
WITH ANY QUESTIONS
OR COMMENTS!
Check out our NEWSTYLE Page! Soon to Take Over!